Toyota Tundra 2014-2021 2.5 Gen. Double Cab - Second Row Seat Delete Plate System
3225-GGR-WC
Regular price

Sale price

$ 1,249.00
Product Lead Times
Share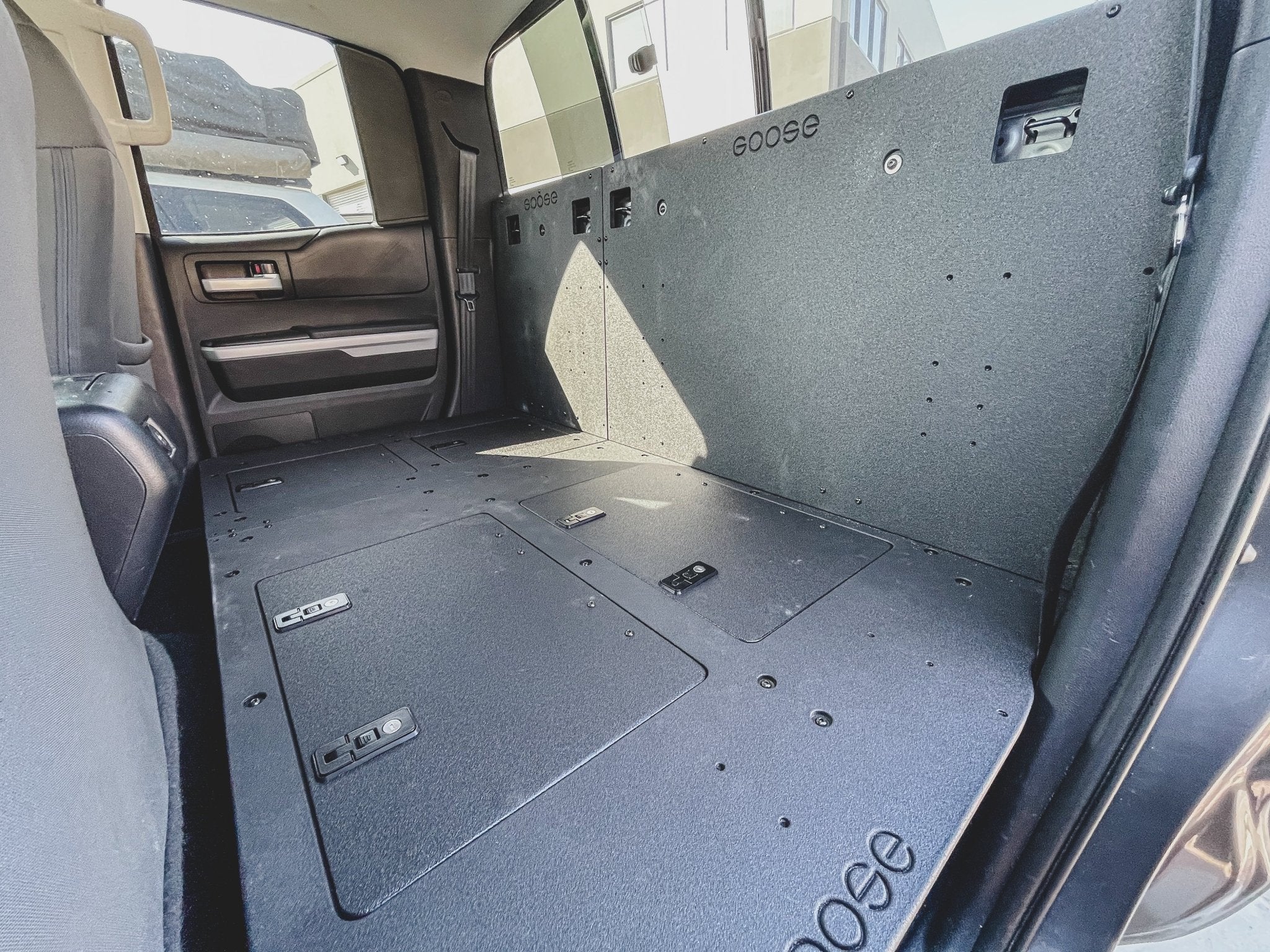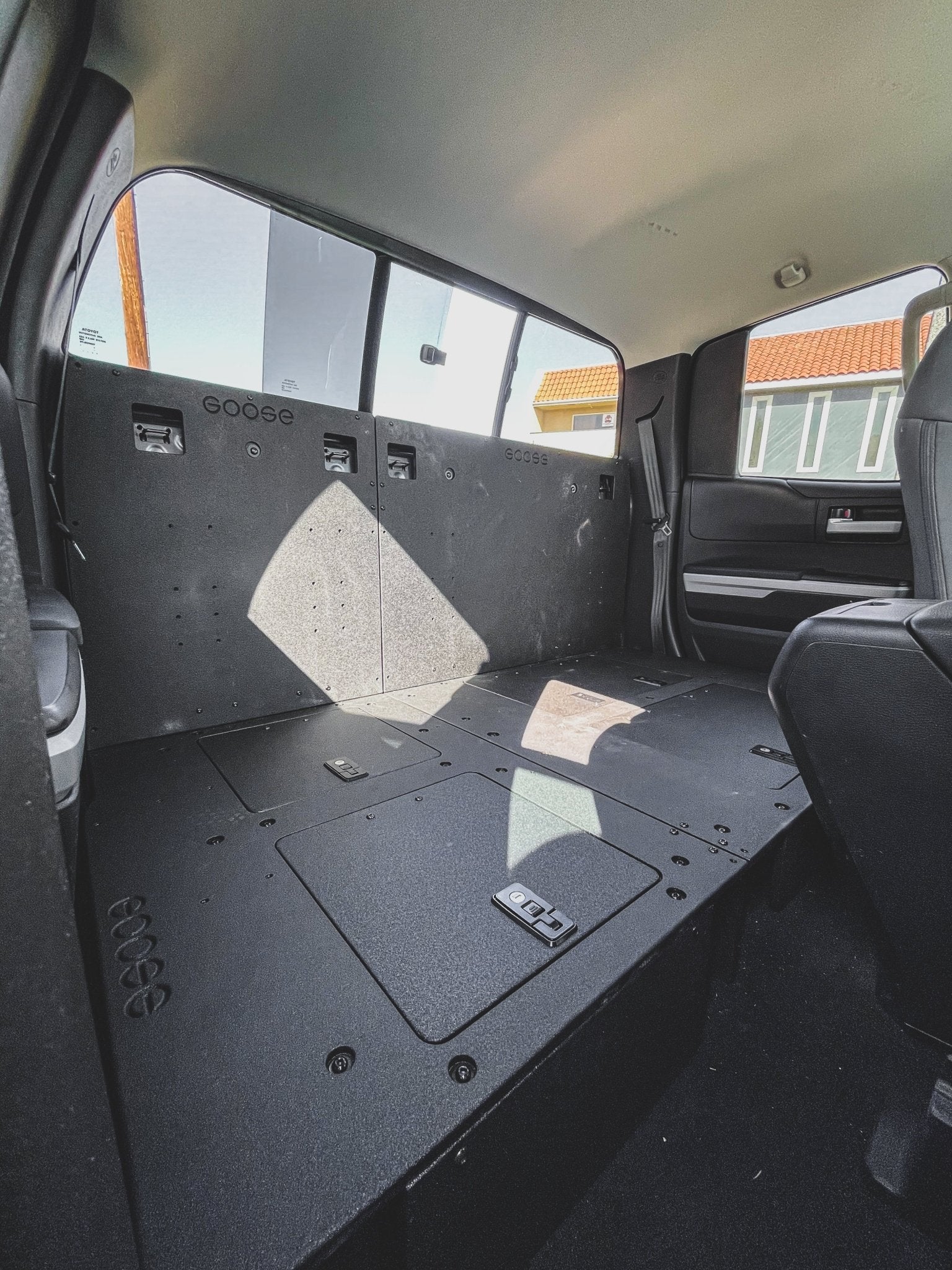 Product Lead Times
Upon receiving a paid order,
our standard production lead time for build-to-order products is 5-6 weeks
 before shipping. This timeframe does not include potential delays due to Covid-19 or raw material shortages. While some orders may be dispatched sooner, we cannot guarantee or predict that any individual order will be completed in less than the full six-week period.
Description

The Toyota Tundra 2.5 Generation Second Row Seat Delete Plate System provide a secure and flat mounting and storage solution for your vehicle.

The second-row deletes are available as a 60% delete option or the 100% delete option only due to the mounting brackets designed into the factory Toyota seats. A 40% only option is not available, but can be purchased to complete the 60% Seat Delete Plate System.

The Seat Delete creates a flat space on the floor for securing your loads, refrigerator, cooler etc. The back wall plates provide an additional space to mount your personal gear and belongings keeping them off of the floor and within easy access. Commonly mounted items include fire extinguishers, first aid kits, electronic systems etc.

The amount of space created by removing the seats is far more than most people expect and they find that they are able to store quite a bit of gear that would normally not fit. Below the seat delete is also a great place to store heavier items, lower in the vehicle and near the middle of the vehicle for a lower center of gravity than if you were to store those items in the bed of the truck.