Ford Bronco 2021-Present 6th Gen. - Tailgate Table Installation Instructions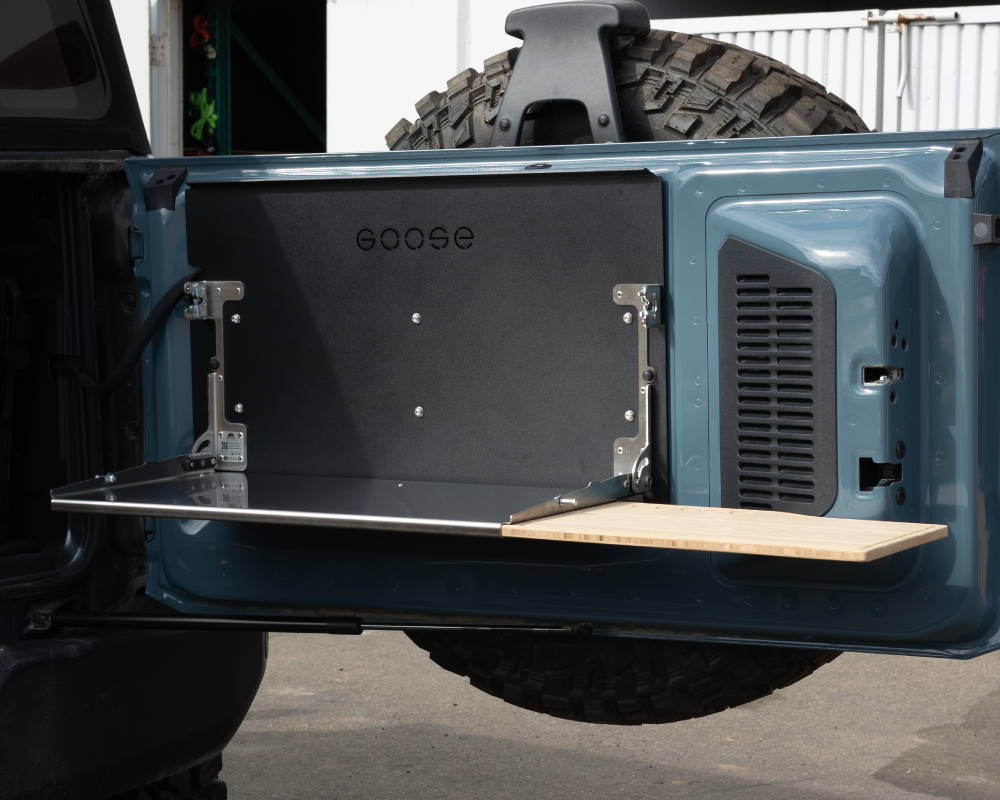 ---
---
---
---
Apply foam weather lining to the edges of the back side of the Tailgate Table. If you have extra weather lining, secure to the center of the table.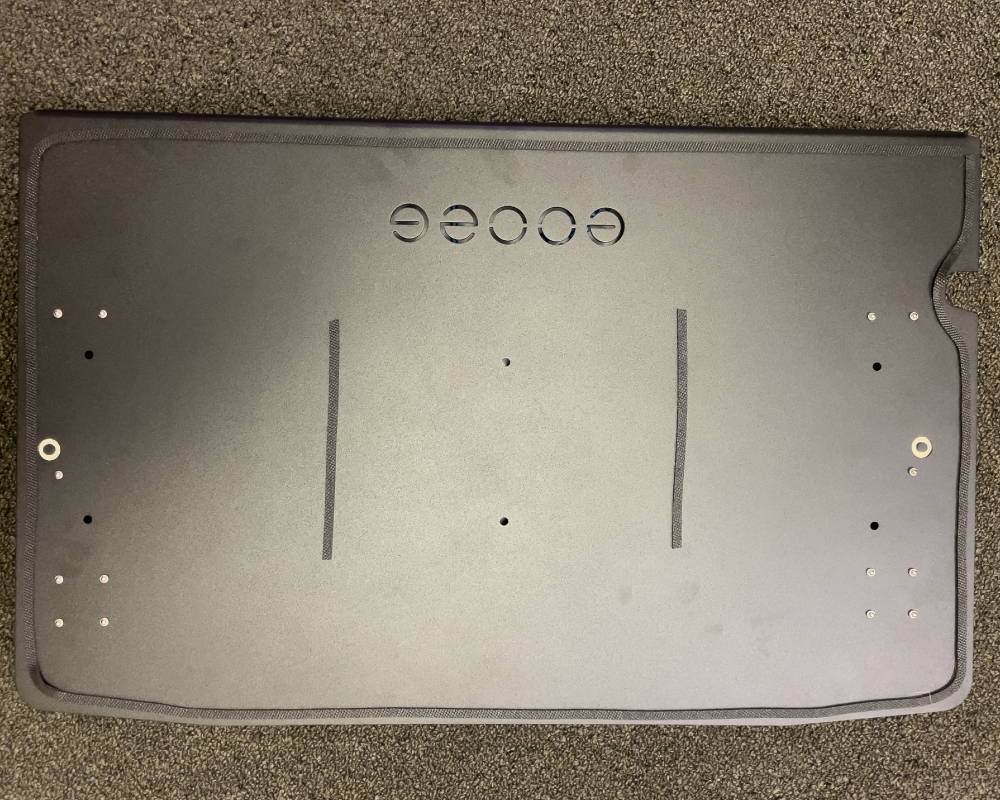 ---
Have 2 people hold up the Tailgate Table to the tailgate of the Bronco. Using a marker or center punch
mark all six (6) mounting locations on the vehicle. Be sure to center and level the Bronco Tailgate
Table before marking.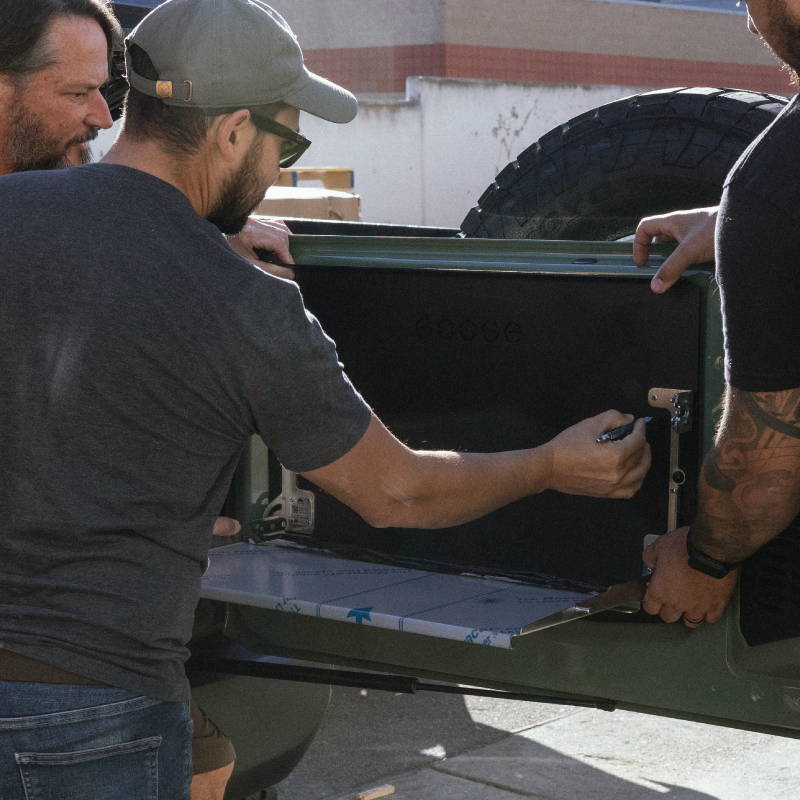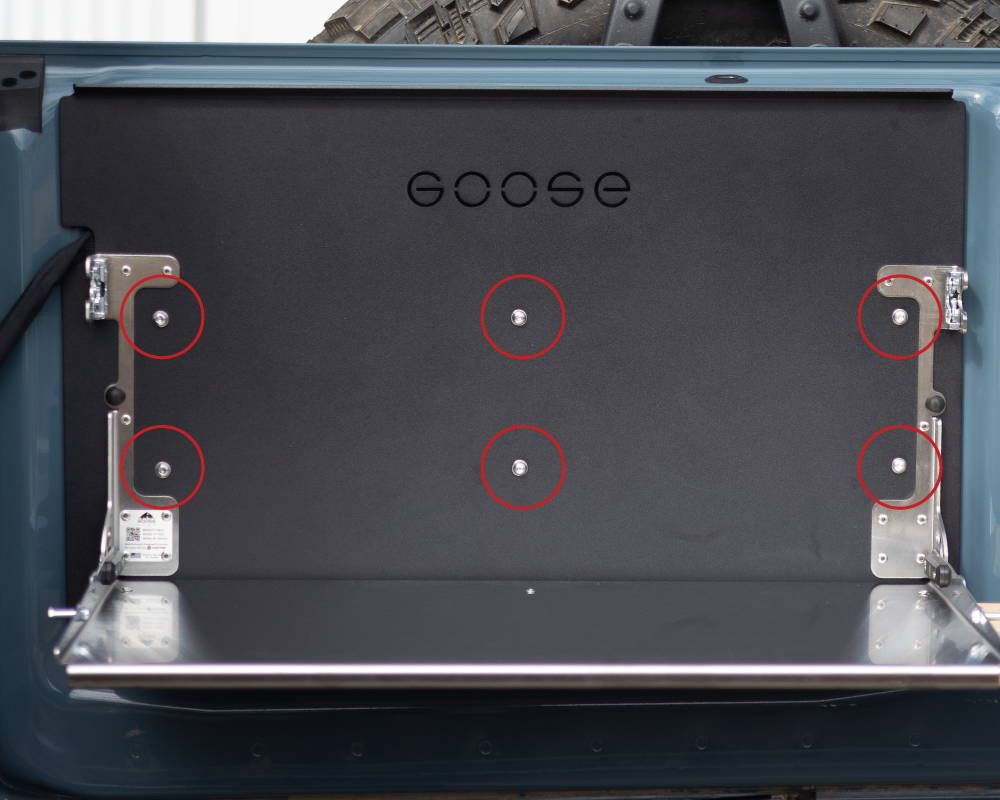 ---
Using a 11/32" Drill Bit make a hole at each (6) mark made on Step 2.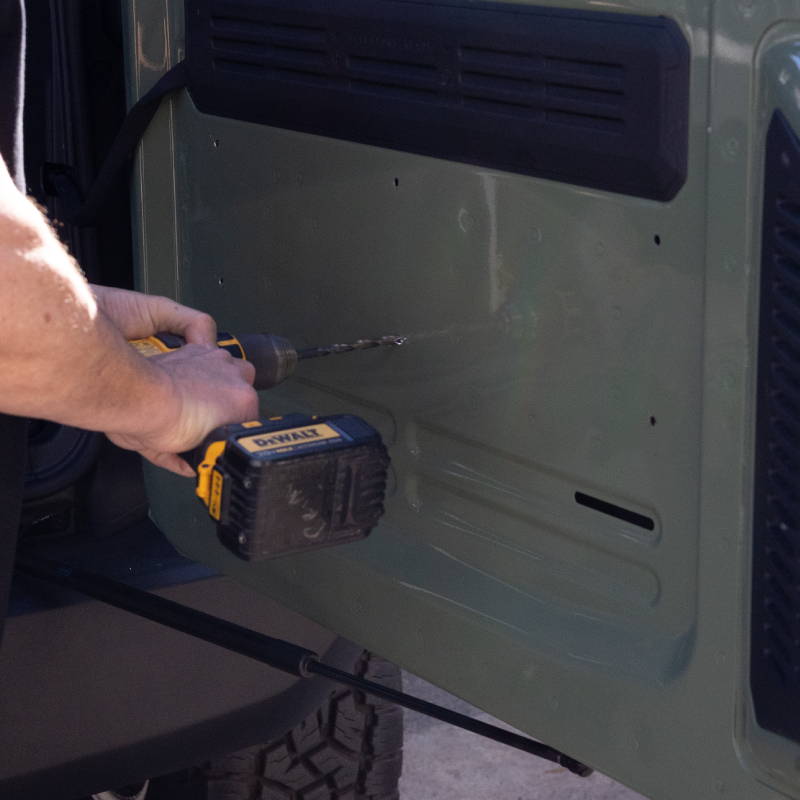 ---
Using the Nutsert Tool provided, install a Nutsert into each drilled hole.
---
Once all six (6) Nutserts have been installed, with the help of 2 people align the Bronco Tailgate Table
to the tailgate. Loosely secure Tailgate Table using hardware provide in the following order: 1/4x20-1"
Bolt, Lock Washer and Flat Washer. Once all bolts are in, secure all bolts into place.
CAUTION: DO NOT OVER TIGHTEN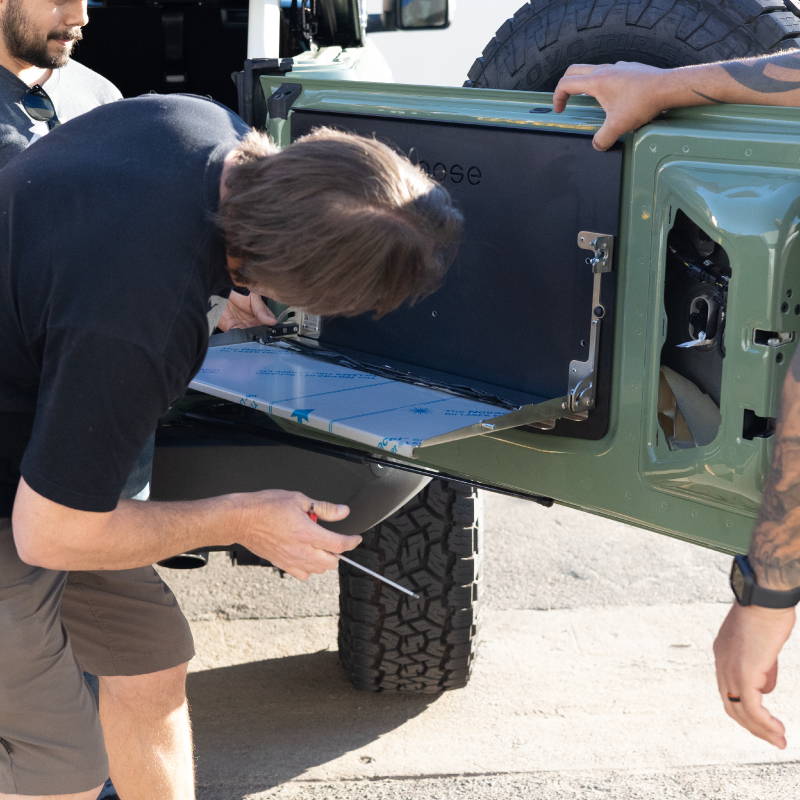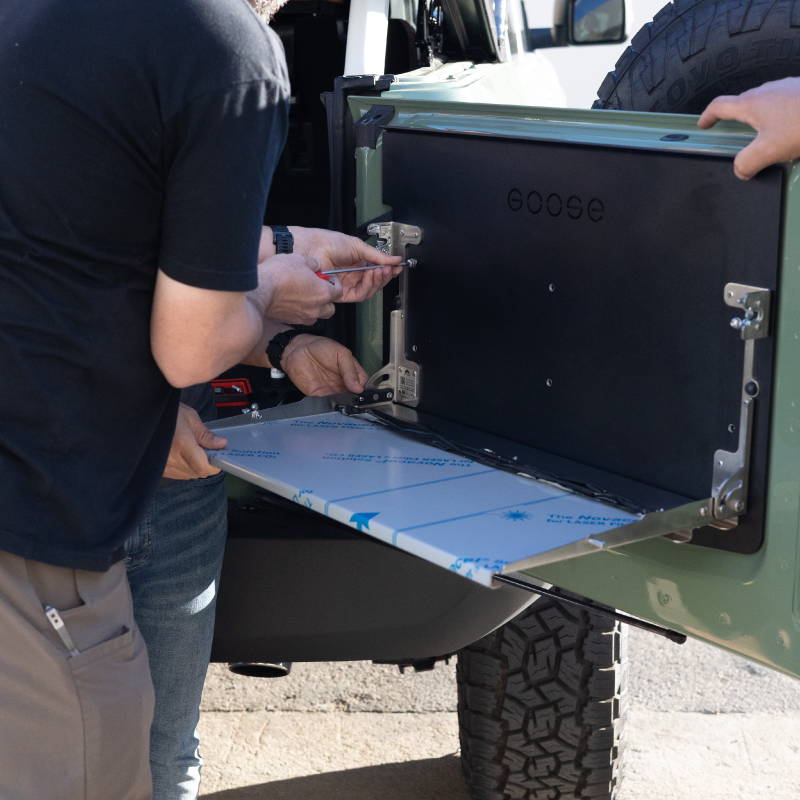 ---
Slide Cutting Board into place entering from the left side of the Table and you are ready to go!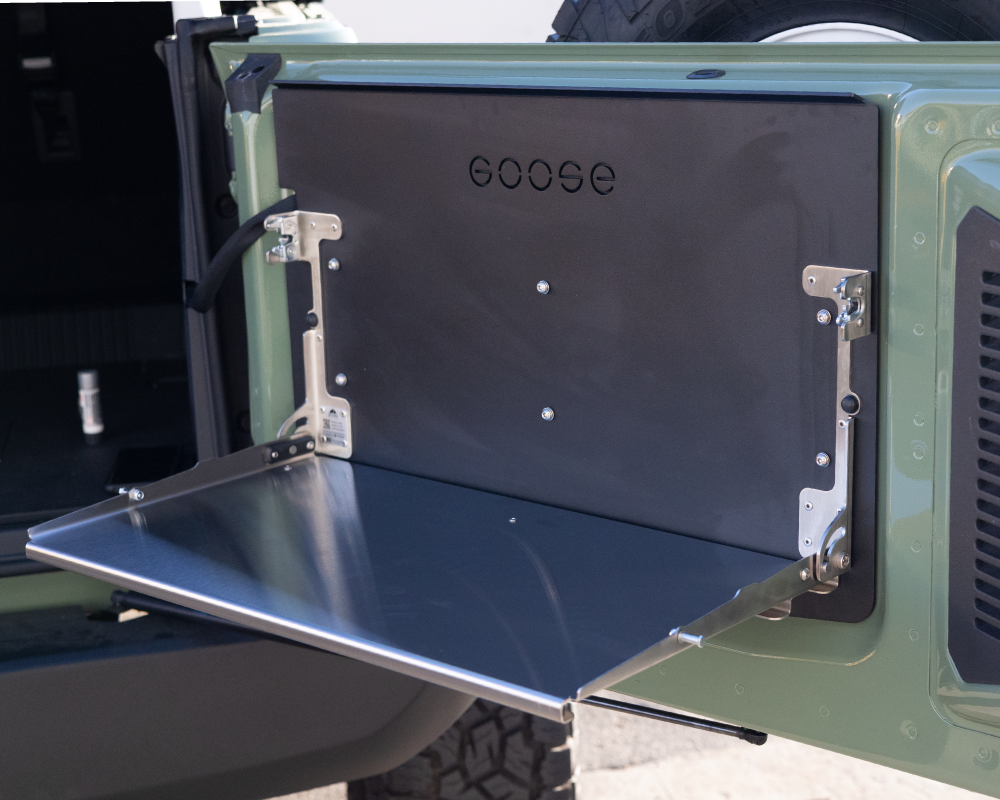 ---
If you have any questions regarding install please contact us at (844)466-7334.
---